Dominic Alldis Trio
The trio features pianist Dominic Alldis, double bassist Andrew Cleyndert and drummer Martin France.
They specialise in jazz interpretations of classical and opera themes, traditional folk songs and original compositions.
Listen to extracts from their latest recording: Dominic Alldis Trio play Donizetti, Chopin & Bach.
Their previous album Praeludium featured jazz interpretations of Bach, Fauré, Pachelbel, Satie, Bizet, Dvorak, Borodin, Chopin and Bartok.
The trio are Selected Artists in the 2019-20 Concert Promoters Guide.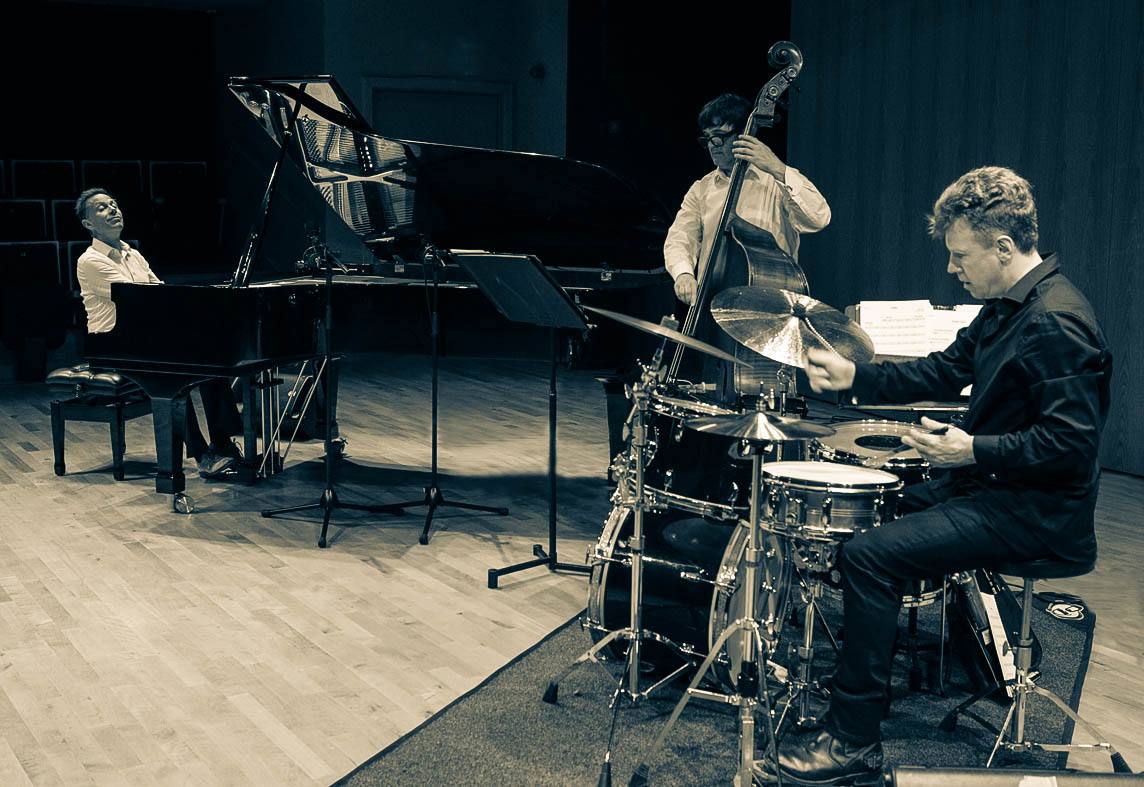 The trio was fantastic... a totally new perspective on classical pieces I had been listening to for years.

David McCleery, Artistic Director, St. James's Piccadilly